Hamlogna sandwich? Oh, Zaptor!

This article is a stub. You can help the Mixels Shorts Wiki by expanding it.
Warning! This page is Infernite territory.

MIX! The page you are about to view has something to do with the Mixel tribe of Infernites. Fiery, short-tempered, but handy for a barbecue, the red-hot Infernites dwell in the magma wastelands near the Earth's core.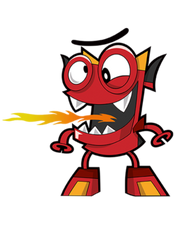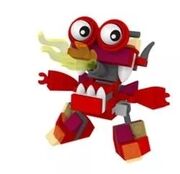 Burnard
is a nut! This giggling fool from the magma wastelands laughs at
everything. Fear is met with a nervous cackle, while sadness causes a tear-filled chortling howl. And when this zany Infernite laughs really hard, he belches fire. Probably the only thing that will stop Burnard chuckling is a funny joke – he just won't get it!